Home working and mask rules extended to 'slow' Omicron spread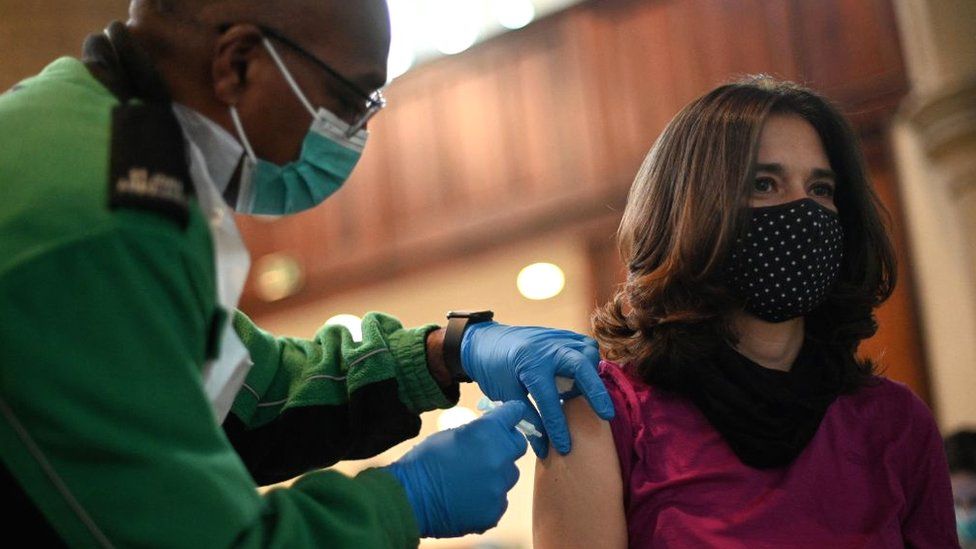 In a bid to protect residents from the new Omicron variant, working from home and extended mask wearing rules are being introduced in Guernsey.
The States has asked people who can work from home to do so as soon as possible and to wear masks in cinemas, theatres and places of worship.
To accelerate the booster uptake, the States is focussing on walk-in clinics.
The new rules are in response to emerging data on the Omicron variant and it is hoped it will offer the best chance of protecting the island.
At a media briefing held by the States of Guernsey, Dr Nicola Brink, director of public health, said the "strategy is not to stop a wave of Omicron, we won't be able to do that".
Instead, she said the island needed a "realistic strategy" to reduce the harm and slow the spread of infections.
She appealed for anyone who had not taken up the vaccine yet to do so and for everyone to get their booster.
Deputy Peter Ferbrache, chairman of the Civil Contingencies Authority, said the "top priority" was for people to get their boosters and get vaccinated.
"We don't want to bring in measures to shut down the island, we realise how tough that would be for people after two previous lockdowns."
Nick Hynes, director of education, said attendance had continued "to be a problem for schools" in recent weeks.
The States said the hospital and other health services were expecting a potential increase in Covid patients but were confident they could manage.
Deputy Ferbrache said: "We are preparing for all scenarios, including the possibility that we'll see a big wave in the next few weeks, potentially much bigger than the one we're just getting over now."
People are still advised to use lateral flow tests when attending crowded events, where mask wearing is not possible or before meeting a vulnerable individual.
The States hopes "much" of Guernsey's over-18 population will have had the opportunity to be fully vaccinated and boosted by the end of 2021.
From Wednesday, booster appointments will not be proactively provided and walk-in clinics will be promoted for specific age groups.
All Omicron cases will be asked to follow the same requirements as contacts of Delta cases, which means daily lateral flow tests for 10 days for fully vaccinated people and a stay at home request for those who are not.
Related Internet Links
The BBC is not responsible for the content of external sites.