Alderney hold service of remembrance for occupation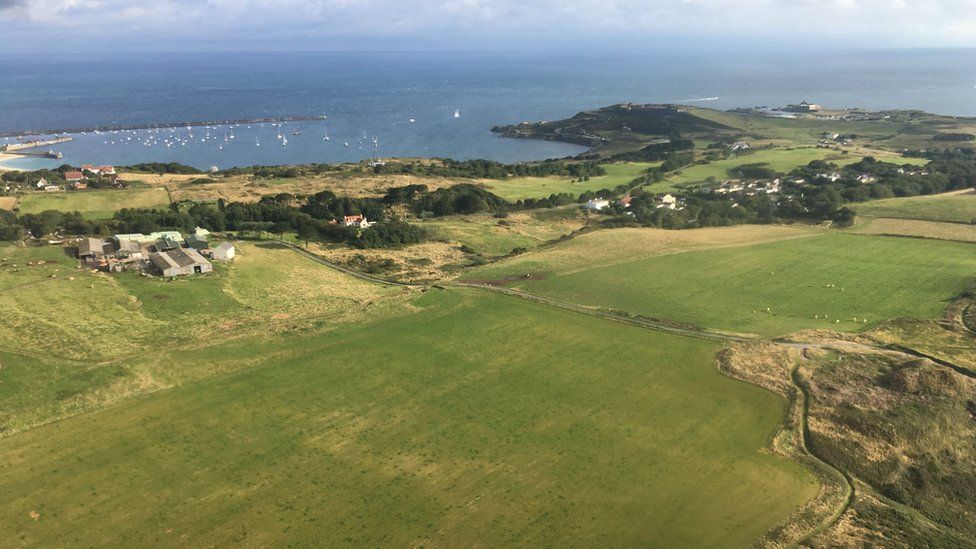 An annual service of remembrance has been held in Alderney to remember those who lost their lives during the island's occupation between 1940-1945.
The service was held at the Hammond Memorial, with islanders reflecting "upon the hardship and the suffering" of those who died.
Members of the community and school children attended, with "all faiths on the island" represented.
The States said it was more significant in light of events in Ukraine.
Alderney was home to several labour camps as well as a concentration camp called Lager Sylt, which housed thousands of slave labourers.
The official figure of deaths on the islands is 389, which came from exhumations of marked graves in the 1960s.
A spokesperson for the States of Alderney said: "The service will be even more poignant this year, given the terrible suffering that is being endured by the people of the Ukraine.
"By attending this service we can demonstrate as a community our support for the brave people fighting on behalf of democratic principles enjoyed by all civilized societies."
Related Internet Links
The BBC is not responsible for the content of external sites.