MHKs could get more say on Isle of Man budget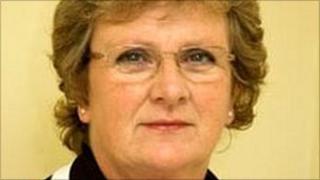 Members of Tynwald may get more input into how the Isle of Man's annual budget is formulated.
A motion by Treasury minister Anne Craine was passed by members earlier this week.
She initially ruled out altering the process but has decided to listen to the ideas of MHKs seeking change.
The department is committed to undertaking a comprehensive review of the current process and intends to report back to Tynwald by July 2011.
"My initial view on taking up the post of Treasury Minister was that the budget process worked well, and, using the old adage, 'if it ain't broke, don't fix it'," said Mrs Craine.
"However, as with all things I wish to keep an open mind and respond to the aspirations of those who are seeking change in a positive manner."
All or nothing
Any proposed improvements approved by Tynwald could be introduced ahead of the 2012 budget.
Rushen MHK Juan Watterson, who has pushed for change to the process, welcomed the decision.
"The problem with the budget is that it's an all-or-nothing document," he said.
"You take it or you leave it, there is no opportunity to amend it, there's no opportunity to debate it with your constituents and these are fundamental flaws.
"I think the Treasury Minister has taken that onboard, is willing to go away, look at the system, see how it can be improved and see how members concerns can be addressed."