Chief minister orders review of Manx candidate funding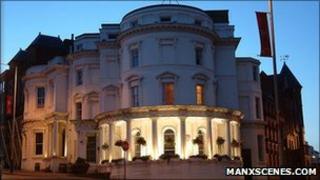 An independent review is to be carried out into the funding of election candidates on the Isle of Man.
Chief Minister Tony Brown said in May he was opposed to candidates being funded by anonymous backers.
Now he has announced a review of current rules covering funding, election expenditure and the use of loans and donations.
Former High Bailiff Michael Moyle will head the review panel, which has been asked to report back by September.
The panel, which also comprises former Chief Minister Sir Miles Walker and local advocate Seth Caine, will submit a written report on its findings.
"I am delighted that these highly experienced and qualified figures have given have given up their time and agreed to be members of the independent panel," said Mr Brown.
"Their mix of experience and expertise will no doubt be invaluable in examining this important issue."