Young lawyers' award in honour of First Deemster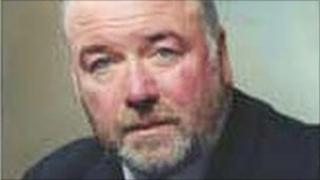 An annual award in recognition of the efforts of young lawyers is to be given on the Isle of Man in memory of a leading judge.
The island's First Deemster Michael Kerruish died on 14 July, aged 62.
His life has been remembered at a special ceremony at Douglas Courthouse when the Second Deemster David Doyle gave a eulogy.
The Isle of Man Law Society announced it will introduce the annual Deemster Kerruish Award for young lawyers.
The society's chief executive Jane O'Rourke said that the award would be given annually to the island's "outstanding young lawyer".
She said: "We felt it was appropriate to honour Deemster Kerruish and I think the students who receive the award will be honoured to be linked with his name.
"Two principles were always very important to him and they were: Never give up and always do your best.
"The successful recipient of the award will be the young lawyer who has shown the most progress and who has applied the most endeavour."