Mourners attend Isle of Man deemster's funeral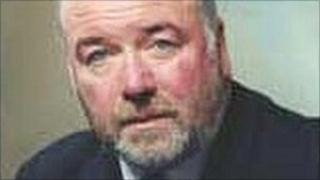 About 500 mourners packed the funeral service for the Isle of Man's chief judge, Deemster Michael Kerruish QC.
The 62-year-old, who was the island's first deemster - its most senior judge, died in a hospice on 14 July.
The service, led by Lord Bishop Robert Paterson and Archdeacon Graeme Smith, took place at Lonan Church in Kirk Lonan.
Hundreds more people gathered outside the church to listen to the service.
The eulogy was given by Mr Kerruish's son, Daniel, and there were readings from Lt Governor Sir Paul Haddacks and former bishop Graeme Knowles.