Concern over emergency medical database in Isle of Man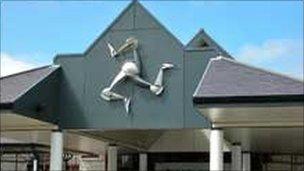 A Manx politician has expressed his concern about a new database containing medical information about all of the island's residents.
The new electronic Medical Emergency Care Record (MECR) allows medical staff to access a patient's details in the event of an emergency.
However, Rushen MHK Quintin Gill is concerned that the database has been introduced without a chance for proper consultation.
The government says it will save lives.
The MECR will automatically be created for everyone on the island unless they specifically make a decision to opt out.
Mr Gill said there has not been any proper debate of a policy which for the first time is "opt out" rather than "opt in".
"This is the first time any government on the Isle of Man has decided to have an 'opt out' policy in relation to a blanket system.
"Without any great discussion and explanation the government has decided that this deserves to be an exception but I do feel it needs to be fully understood before we take that route."
It is hoped the system will be up and running by November.
The Department of Health has started a public awareness campaign about the new record.
Minister for Health, David Anderson MHK said: "In an emergency situation it will undoubtedly greatly improve the level of patient care that emergency care staff will be able to provide, as they'll have access to vital information."
All households will receive a leaflet from the government detailing how the MECR works. Those who want to opt out can fill a form in and hand it to their GP.
Mr Anderson added: "It's not a case of 'big brother'; my department is simply bringing existing information together into one electronic system so that it can be more easily accessed in emergency situations."
Related Internet Links
The BBC is not responsible for the content of external sites.