Annual check for Isle of Man special needs transport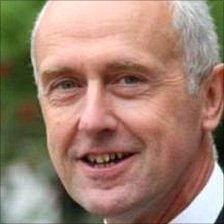 Parents of children with special needs will face annual checks on whether they are eligible for free school transport.
The Department of Education, which pays for minibuses and taxis for 83 students, previously completed assessments every three years.
It has decided to make the change after reviewing its policy.
It means some parents will find they are no longer eligible for transport but education minister Eddie Teare denied it was a money saving move.
Mr Teare said he requested the review to ensure "transparency and consistency".
The five-page document sets out who is eligible for transportation and outlines the individual responsibilities of parents, schools and the department.
"The review has been conducted to ensure that all transport applications continue to be assessed consistently and that all students are treated fairly and equally," said Mr Teare.
"It will remove areas of uncertainty."
The department has written to parents to advise them of the changes, and parents can appeal any decision taken on their application.
Mr Teare admitted that some parents may no longer have transport provided if certain circumstances have changed.
"Making public our policy is not a move to save money, it is merely to ensure that parents are aware of their entitlements and responsibilities and that consistency and fairness are applied," he added.
Related Internet Links
The BBC is not responsible for the content of external sites.