Isle of Man prisoner who died was sex offender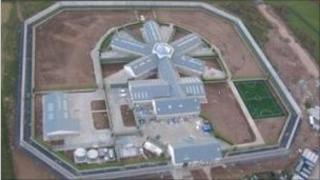 A Manx prisoner who died in hospital has been named as sex offender James Richard Fargher.
Fargher, 67, of Peel, was jailed for four years in March after admitting seven counts of indecent assault on girls and young women.
During his trial Douglas Courthouse heard his victims included an eight-year-old with learning difficulties.
Fargher died at Noble's Hospital four days after being transferred from Isle of Man Prison on 14 August.
He was taken under a prison escort for treatment for a serious medical condition.
Fargher had been placed on the sex offenders register for seven years and given a sexual offences prevention order.
The Department of Home Affairs confirmed the identity of the on Thursday.
Det Insp Phil Shimmin, of Manx Police, said after his trial that Fargher had been "prevalent" in his offending over a number of years.
He groomed his victims by giving them gifts before carrying out the attacks between 2003 and 2008.
An inquest into his death is due to be opened on Monday.