Medical data 'opt out' reminder in Isle of Man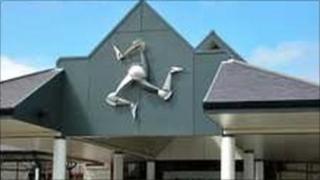 Manx residents have less than a month to opt out of having their medical details stored on a new database.
The government wants to remind islanders they have until 13 October to be deleted from the Manx Emergency Care Record (MECR).
It has been created to ensure patients' medical details are easily accessible in an emergency.
It has caused some concern with Rushen MHK Quintin Gill who said it should be an "opt in" rather an "opt out" policy.
The Department of Health, however, is adamant the new database could save lives.
Opt out form
David Killip, Department of Health chief executive officer, said: "The leaflet has been out for several weeks now and there has been a very positive response from the public to this initiative.
"From the phone calls and correspondence to the department many people have indicated their support for the (MECR) and what it is going to achieve.
"The department would be grateful if any resident who does not wish to have a MECR, made their indications known on the opt out form and return it to their GP practice by the due date."
All MECR information is kept in a secure environment and all access to a MECR is recorded and audited.