'Quiet season' for Manx lifeboat crews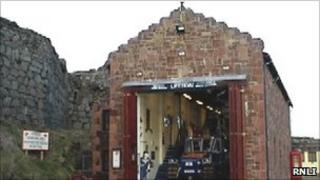 It has been a quiet summer for lifeboat crews on the Isle of Man, according to new figures from the RNLI.
Despite the warm weather in June, July and August, there were only 16 call-outs in 2010, compared with 26 in 2009.
Leisure boats running out of fuel caused the main problems around the Manx coast this year.
Divisional inspector for the RNLI Colin Williams said: "It is disappointing to see that machinery failure in leisure craft still features highly."
In 2009 the Ramsey lifeboat was called out nine times whereas it was only called out once this year.
Similarly the Port Erin lifeboat was called out once this year compared to three times in 2009.
In 2009 the Douglas lifeboat attended seven emergencies, but only three in 2010.