Loyd Grossman 'looking forward' to visiting the IOM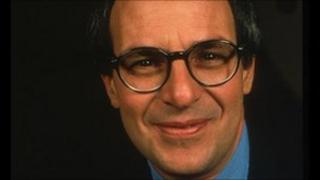 Loyd Grossman has said he is looking forward to his heritage visit to the Isle of Man this weekend.
The television celebrity will chair the British Association of Friends of Museums (BAFM) annual conference at the Manx Museum in Douglas.
Mr Grossman has visited the Island many times before, most recently to help raise money for Manx Hospice last year.
He said: "I am always impressed by the island's majestic scenery, rich history and sensational kippers".
The event at the Manx Museum will discuss the past, present and future of the island's heritage.
Mr Grossman will, along with other delegates, attend a gala dinner, take a visit to Castletown and Peel and ride on the island's Steam Railway.