Team IOM will travel to Delhi despite 'concerns'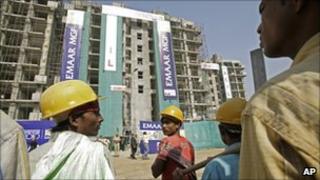 The Isle of Man Commonwealth Games team will travel to Delhi despite concerns about accommodation in the athletes' village.
A team of 30 Manx athletes will leave the Island on Saturday to compete with 71 other nations in India.
The athletes are said to be "shocked" and "uncomfortable" about claims their accommodation is incomplete.
Team Manager Trevor Taubman said it was hoped work would be completed in time.
"We wouldn't move into the village in it's present state.
"The rooms need cleaning and some extra work with fixtures and fittings needs to be done, but there are no structural problems.
"We hope it can be in a fit state in the next couple of days," he said.
Two Manx officials, Tonia Lushington and Danny Motram, arrived in Delhi on Sunday to prepare for the team's arrival.
Ms Lushington said: "There is a huge cleaning operation going on in the village, but it is only the residential section that is affected by this.
"The dining facilities and general areas surrounding the accommodation are good.
"The games in Delhi, as was always expected, will be a challenge".
The Commonwealth Games Federation head has demanded the Indian Government take immediate steps to improve conditions at the athletes' village.