Manx Gas cites rising costs for tariff increases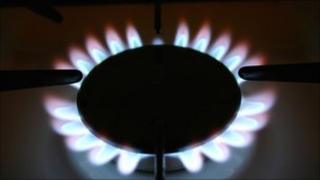 Increases in wholesale energy market costs are being blamed for a rise in Manx Gas prices from next month.
From 8 October, the company is imposing a 5.5% increase in all natural gas tariffs and the cost of liquid petroleum gas (LPG) will rise by 7.6%.
The Office of Fair Trading (OFT) has written to Manx Gas for an explanation of the reasons for the increases.
Managing director Tony Nicholls said the company could no longer "absorb rising costs".
Market costs
"Manx Gas is paying about 20% more today per unit of gas than we were a year ago and against that we are only increasing our prices for natural gas by 5.5%," said Mr Nicholls.
"The stark fact is that we can no longer continue to absorb rising costs and give shareholders the rate of return that is needed to maintain the infrastructure.
"Wholesale energy market costs have started to rise in recent months and this trend is forecast to continue over the winter, even when taking into consideration forward purchase contracts secured by Manx Gas."
The OFT said it had been informed of the new tariffs but was still seeking further information.
"Whilst not endorsing the increases, the OFT is in communication with Manx Gas Ltd in order to be able to fully understand the reasoning behind the increases," a spokesperson said.
"Manx Gas Ltd has already provided the OFT with some relevant information but the OFT has asked Manx Gas Ltd to clarify a number of issues."