Office of Fair Trading 'disappointed' at Manx gas hikes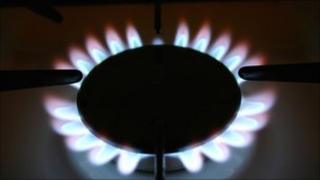 The Isle of Man's Office of Fair Trading (OFT) has called the latest Manx Gas prices "disappointing".
From 8 October, the company will impose a 5.5% increase in all natural gas tariffs and the cost of liquid petroleum gas (LPG) will rise by 7.6%.
OFT Chairman Bill Henderson said: "It is disappointing that when people are suffering wage freezes the company feels it must increase its prices."
The price increase will see a typical household pay an extra £61.40 a year.
LPG consumers will pay an additional £115.60 per year.
Mr Henderson added: "The office is not condoning or supporting Manx Gas price increases.
"We can't stop anyone from increasing prices but we try to ensure that the public are provided with all the information and the reasons behind it."
Manx Gas said wholesale gas purchase prices incurred by the company have increased by over 20% in the past 12 months.