Government U-turn on Summerland site sale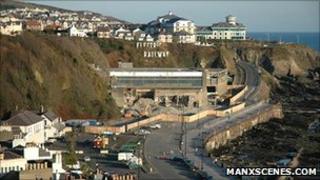 Developers vying to buy the Summerland site have been given a week to come up with new ideas after an apparent U-turn by the Isle of Man government.
Last week it was announced the vacant land would be sold for residential use after officials rejected plans for a hotel and leisure development.
But on Tuesday, the government revealed it would consider a revised bid if the plans' leisure aspect was improved.
The Douglas site has been unused since the complex was demolished in 2005.
The Department of Community, Culture and Leisure said developers GB Building Solutions and Springham Ltd had been given a week to revise their bid.
Fire tragedy
Minister David Cretney, who outlined the reasons for rejecting the plans at a meeting on Monday, said the firms had suggested "a range of possible options".
"They have agreed to come back to us in a week; I have agreed to defer the planned planning application.
"We will meet again very soon in an attempt to find an outcome that allows us all to achieve value for money and improved leisure facilities for locals and visitors."
Douglas Corporation bought the site in 1964 and developed it as the Summerland Complex which opened in 1971.
Two years later fire swept through the complex killing more than 50 people.
The Summerland disaster led to a major change in fire regulations on the Isle of Man and in the UK.
It was rebuilt in 1976 and reopened in 1978.