'Most people support' new Manx medical database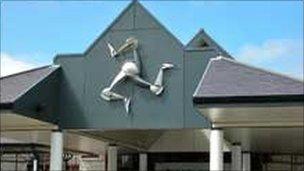 More than 99% of residents in the Isle of Man agree with plans to store their medical information on a central database, according to the government.
The deadline to opt out of the Manx Emergency Care Record (MECR) ended on Wednesday. Fewer than 1% have chosen not to have their details stored, the Department of Health said.
MHK Quintin Gill had said there had not been enough debate about the idea.
A consultation had been carried out, the government said.
Paul Harper, director of the strategic information and development directorate, said: "People who decided to opt out shared similar concerns.
"Worries about identity theft and a big brother style scenario were the most voiced.
"We completely understand the worries, but in reality most people have seen the benefits of having all their information collated on one database.
"All we are doing is drawing the details that are already there together in an event of an emergency.
"And then then only with the patient's consent do we let those who have a legitimate role in that patient's care have access to it."
Related Internet Links
The BBC is not responsible for the content of external sites.