Isle of Man murder victim family's 'relief' after trial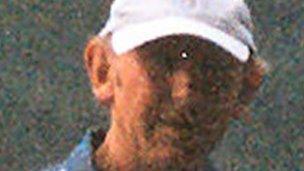 The family of a man who was killed in an arson attack in the Isle of Man have said they are "greatly relieved" by the outcome of his killer's trial.
Terence Losh, 61, died in the fire at Demesne Road in Douglas in March 2009.
Simon Leece, 35, from Douglas, was jailed for life last week after being found guilty of murder and arson.
In a statement issued on Tuesday, the Losh family said: "We hope that this will allow some form of moving forward and remember the happy times."
They said they hoped they would be able to come to terms with "the heinous acts that have devastated our lives".
"Dad can never be brought back, but he will never be forgotten," they added.
Mr Losh died in his flat on the top floor when the fire burst into his room, Leece's trial heard.
Sentencing Leece to a minimum term of 21 years, Deemster Birkett said it was a "horrifying case".