No plans for 'Sarah's law' in the Isle of Man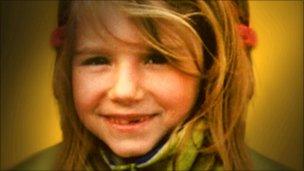 The Manx government has no plans to introduce a "Sarah's Law", Home Affairs minister Adrian Earnshaw has said.
The Child Sex Offender Disclosure Scheme in England allows parents to ask police if someone who has contact with their child is a sex offender.
More than 20 police forces have brought in the scheme, named after Sarah Payne who was murdered by convicted sex offender Roy Whiting in 2000.
But Mr Earnshaw said the scheme was not needed on the island.
The minister told Tynwald on Tuesday that his department had undertaken research into whether the Isle of Man should adopt a similar scheme.
But it concluded the current "multi-agency" approach was the best way to protect children on the island.
He said the department would reassess its decision in three years.
Mr Earnshaw said: "Research undertaken by the Home Office on a pilot scheme does not present a convincing picture for adoption of this process here in the Isle of Man.
"Some of the key agencies and individuals involved with child protection such as the NSPCC have real concerns as to the application of the wider rollout planned in the United Kingdom.
"They believe that it may lead to sex offenders going underground."
He said there were concerns that "offenders who have been either rightly or wrongly labelled as sex offenders and upon whom enquiries have been made will retain that label wherever they live in the island and cannot be easily moved within our small community".
Mr Earnshaw said residents who had any concerns about individuals could contact their local police station.
It is hoped the scheme will be rolled out across all police forces in England and Wales by March next year.
Related Internet Links
The BBC is not responsible for the content of external sites.