Manx fishermen welcome no fishing zone in Ramsey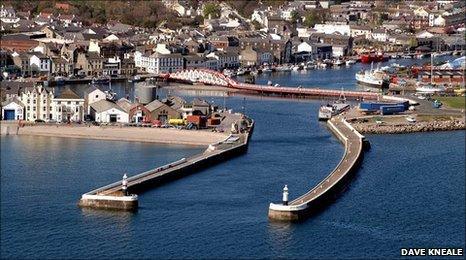 Plans to make a stretch of the Isle of Man's coastline into a Marine Conservation Zone have been welcomed by local fisherman.
A 40 sq km area including Ramsey Bay has been put forward as a possible site for the nature reserve.
Under the proposal the area would be closed to scallop dredging and queenie trawling to help replenish fish stocks.
The suggestion was made by the Manx Fish Producers Organisation and is being supported by the IOM government.
Queenie fisherman, Michael Inglesfield said: "Everything is for the future. We do fish in Ramsey Bay when there are South Westerly winds but if it is closed then we will just have to get round it.
"If this is going to benefit the next generation of fishermen then it can only be a good thing."
The Isle of Man government has held a series of public meetings for anyone with an interest in marine matters to determine where the zone should be located - this latest news indicates that the north of the island is now a strong possibility.
Marine biodiversity officer, Fiona Gell said: "It means we can combine protection of this special marine habitat with our efforts to allow the scallop fisheries to recover".
There will now be a formal consultation on the proposal with more workshops and meetings to be arranged.
Related Internet Links
The BBC is not responsible for the content of external sites.