Breastfeeding bill before House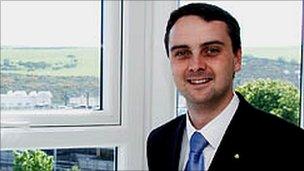 A bill to make breastfeeding in public a legal right is to be debated in the Isle of Man Parliament.
Member of the House of Keys (MHK) Juan Watterson has tabled a private member's bill which would make it illegal to impose a ban on breastfeeding in public.
Mr Watterson said MHKs have received several requests to act on the issue.
"This bill is about protecting mothers who want to breastfeed their children in public," Mr Watterson explained.
"This is about enhancing people's rights," he said.
Mr Watterson rejected claims that the bill smacked of the "nanny state".
"I'm a big opponent of the nanny state, I object to it wherever I find it," he said.
Related Internet Links
The BBC is not responsible for the content of external sites.