Christmas debt advice offered by Office of Fair Trading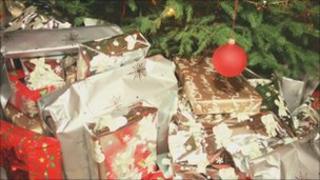 The Isle of Man Office of Fair Trading has issued a new leaflet to help people avoid getting into debt this Christmas.
The "12 Ways of Christmas" gives practical advice on how to make money go further during Christmas.
Copies of the leaflet can be obtained from the OFT at its Lord Street office in Douglas.
OFT Chairman Bill Henderson said: "Using your money wisely ensures that you're less likely to have big credit card bills in the New Year.
He added: "Don't feel pressurised to buy and buy. Don't be worried what others are doing, especially other family members - I know it can create enormous pressure on people."