Isle of Man to have bank holiday for Royal wedding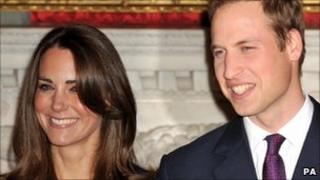 The day of the royal wedding between Prince William and Kate Middleton will be an Isle of Man public holiday, Chief Minister Tony Brown has announced.
The extra day off on 29 April 2011 means that island workers will enjoy two long weekends in succession.
The designation of this date as a public holiday was agreed by the Council of Ministers.
Mr Brown said: "I hope as many people as possible will enjoy this special day and make the most of the long weekend".