Home Affairs chief to become Manx Chief Secretary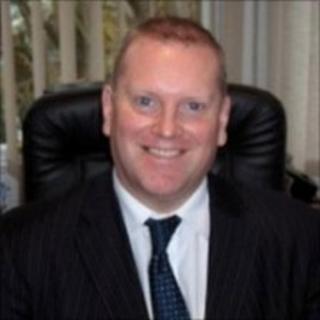 The chief executive of the Isle of Man's Department of Home Affairs, Will Greenhow, is to become the island's new chief secretary, it has been announced.
Mr Greenhow, 46, is succeeding Mary Williams who is retiring. He is due to take up his new role in January.
He worked in the UK's Ministry of Defence before moving to the island with his wife Tracey in 1999.
He was director of finance and research at the Home Affairs Department, before becoming chief executive in 2003.
As director of finance and research, he was the project sponsor for the commissioning of the emergency services joint control room and the construction of the island's new prison.
In his current role, he is chairman of the island's Safeguarding Children Board and works with his other chief officers from on the TT races and other motorsport events.