Isle of Man Treasury awaits EU zero tax decision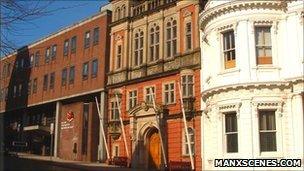 The Isle of Man Treasury is waiting to hear the verdict of officials from the European Union who are considering the wider implications the Manx tax regime.
European finance ministers (ECOFIN) have been examining the effects of the island's Zero-Ten tax regime.
The system, in which some companies pay no corporation tax and others 10% tax, came into force in 2006.
It is understood that ECOFIN has set up a high-level working party to report back by June 2011.
Treasury Minister Anne Craine said that she had not yet received any formal or informal notification or briefing on the outcome of the ECOFIN meeting and it was her understanding that in relation to the Isle of Man nothing had been decided.
Meanwhile Guernsey's Treasury minister has confirmed changes will have to be made to the Channel Island's zero-10 tax strategy.
Deputy Charles Parkinson said his department would now be trying to work out the best way forward for Guernsey.
Related Internet Links
The BBC is not responsible for the content of external sites.