Manx minister's financial warning for 2011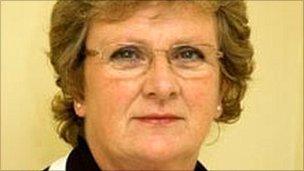 The Isle of Man's Treasury Minister Anne Craine has warned that 2011 will be a difficult year financially.
Ms Craine said the island has "had it good" in recent years, with government, councils and residents "living in the the land of bounty for a very long time".
She said careful government spending would have to continue.
However, she said the island was in a good position compared to its neighbours.
"I don't think we need to overlook the fact that we are still going along very steadily," she said.
"We have low levels of unemployment. We are still in growth.
"When we look across to either of our neighbours, we are actually doing very well."
Related Internet Links
The BBC is not responsible for the content of external sites.