Hopes of good year for Isle of Man residents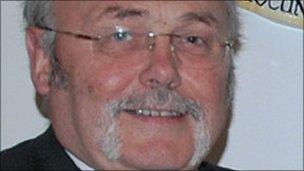 The Isle of Man's chief minister has said he hopes 2011 will be a good year for islanders, despite predictions of tough economic conditions.
In a new year message to residents, Tony Brown said: "Hopefully we can continue to improve the quality of life on the Isle of Man."
He also thanked public servants and emergency services workers for their work during the recent adverse weather.
"They have put in a lot of time and effort," he said.
Related Internet Links
The BBC is not responsible for the content of external sites.