'Fewer' stopped for drink driving on Isle of Man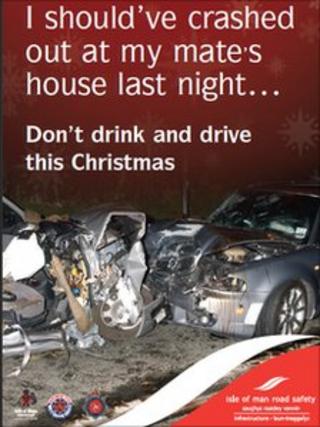 A Christmas drink-drive campaign on the Isle of Man saw fewer motorists stopped than last year after many roads were forced to close in icy conditions.
Police said 497 were stopped between 1 December and 4 January, compared with 875 in the same period of 2009.
Ten people were charged with drink driving offences, which was two more than the previous year.
Insp Mark Britton said he was "astounded" some people still insist on taking the risk.
"This year the number of stops is down and this is due to the very bad weather conditions that affected the island for more than a week," he said.
"This year the focus was diverted from the drink drive campaign to manage the roads and it is true to say for a few days there was substantially less traffic on the roads.
"The Roads Policing Unit in partnership with the Road Safety Team and Neighbourhood Policing Teams still stopped nearly 500 vehicles over the period.
"I am astounded though that some still insist on taking the risk with their and other people's lives by drinking and driving."
The penalties for drinking and driving are severe and include a fine of up to £5,000, a disqualification and a possible prison sentence.
Any driving ban enforced on the island will also apply in the UK.