Civil service job cuts to be announced in February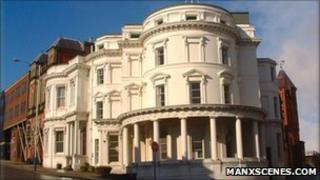 Plans to slim down the Home Affairs division of the Isle of Man government will be announced in February.
It is thought as many as 12 "back office" positions within the Chief Executive's Office and Emergency Planning department will be affected.
The decision is part of the Transforming Government initiative, brought in following the reduction in the Isle of Man's share of VAT revenue.
A full announcement will be made after the February sitting of Tynwald.
Home Affairs Minister Adrian Earnshaw said: "The department recognises the contribution of staff affected by these changes and is striving to achieve the best outcome for colleagues in these difficult circumstances.
"We are also very mindful of the chief minister's strategy to keep redundancy as a last possible resort."
The trade unions have been informed about the planned changes.