Gas prices increasing on Isle of Man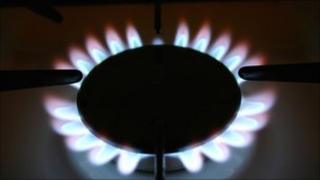 The Isle of Man energy company Manx Gas has announced that it is to increase the price of gas.
The company said global increases have forced up local prices and customers will face increases in both natural gas and liquid petroleum gas (LPG).
Natural gas will go up by 53 pence per unit while LPG will go up by 1.15 pence per unit.
A company spokesman said the prices increases for both types of fuel were due to start from 17 February.
The price increases mean the average domestic natural gas central heating customer will pay an additional £53.00 per year while an average LPG customer will pay an extra £115 per year.
Managing director of Manx Gas, Tony Nicholls said: "We will continue to review wholesale prices throughout the coming months to ensure all tariffs reflect prices on the energy markets, both downward and upward movements are possible as the market forecasts do not always prove accurate."
In October 2010 Manx Gas imposed a 5.5% increase in all natural gas tariffs and a 7.6% rise in LPG.
Paul Gelling, Chief Officer of the Isle of Man Office of Fair Trading (OFT) said: "It is disappointing to see the latest gas price increases and we have met with Manx Gas to discuss them. However it should be made clear that the OFT has no powers to regulate energy prices on the island, this is a free market and Manx Gas is a private company.
"If however, we think Manx Gas is increasing prices simply to increase its profit margins we can, under the instruction of the Council of Ministers, conduct an investigation- but that is not the case here."
The Department of Economic Development is currently working with the Office of Fair Trading to establish a future form of energy regulation for the Isle of Man.
There are currently 24,000 natural gas customers on the Isle of Man and 8,000 LPG customers.