Church Ministers take a 'fresh look' at island weddings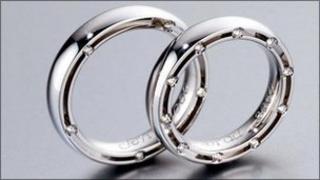 Manx Church Ministers are gathering to discuss how to help couples planning a church wedding on the Isle of Man.
The initiative aims to simplify the process of getting married in church.
A website is being promoted to help couples clarify the meaning of wedding vows as well as offering practical help with preparations.
Reverend John Coldwell said: "Couples who use it say they feel they can personalise their wedding without becoming overwhelmed."
"There are even ten tips on how to have an environmentally-friendly green wedding," he added.
The Weddings Project team is working with dioceses across England, Northern Ireland, and the Isle of Man.
For further information on the initiative you can visit the Weddings Project website.