Ronaldsway Airport sees rise in passenger numbers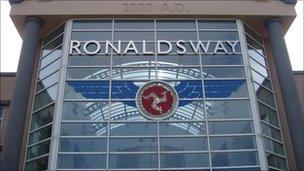 The Isle of Man's airport saw a rise in passenger numbers in January, following a drop at the end of 2010.
More than 46,000 passengers travelled through Ronaldsway last month, 1,624 more than in the same month last year.
Most passengers travelled from north-west England - with more than 1,800 people coming from the region.
Airport director Ann Reynolds said: "It has been a relief to experience what can only be described as a normal winter month operationally."
"Naturally, as with any January, there were one or two weather issues, but nothing close to the massive problems that we had to deal with at the end of last year," she added.
She said Isle of Man airlines had reported plenty of bookings for flights and holidays, which was good news for the airport and the island.