Ramsey police station relocates as part of regeneration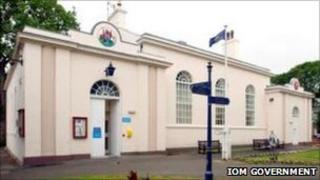 Ramsey police station will relocate from the Courthouse to the Town Hall as part of long-term regeneration plans for the north of the Isle of Man.
The town's post office will move from the Court Row building into the Courthouse on Parliament Street.
It is hoped the building reshuffle will encourage more people into the centre of the town.
Chamber of Commerce Chairman Chris Blatcher said: "The move will complement future regeneration plans".
He added: "This is a ground-breaking initiative and has been brought about in the spirit of a true government and community partnership.
"Real progress is being made in revitalising the town".