Langness inquiry cost defended by David Anderson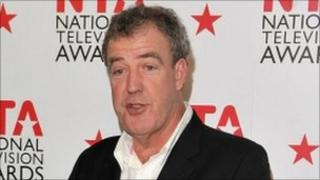 A Manx government minister has said the cost of a public inquiry into rights of way on Langness was "insignificant" compared to the outcome.
The inquiry found almost all paths on the peninsula, including one near TV presenter Jeremy Clarkson's holiday home, were public rights of way.
The government has spent £50,000 to date, and that is expected to rise as the case has gone to the High Court.
But Health Minister David Anderson said the figure was good value for money.
The former transport minister, who ordered the inquiry, said: "I think the costs are insignificant when you look at the importance of the public footpath network on the peninsula."
Mr Anderson said the government had been warned the cost would be over £1m but that was "nonsense".
The hearing was held last year after ramblers complained the Top Gear presenter had diverted a path near his lighthouse in 2007.
He had claimed there had never been any rights of way across the land but ramblers disagreed.
Inquiry inspector Roy Hickey found "strong and persuasive evidence" had been put forward by members of the public that they had the right to use the paths and said all but five should be dedicated as public rights of way.