Isle of Man school in BBC Question Time final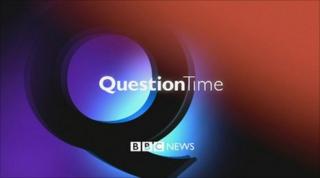 A secondary school from the Isle of Man has reached the final in the BBC Schools Question Time competition.
St Ninian's High School is one of 15 schools from the British Isles through to the next round.
A-level students will host an evening of debate complete with chairman, studio guests and live audience.
Politics teacher Liam Core said: "Our initial entry debated the relationship between the UK and the Isle of Man and whether it should be changed."
He added: "Our video entry was deemed to be one of the best and I have no doubt that the final event will spark debate across the Island."
Fifteen schools from across the British Isles will be producing their own, full-length versions of the TV programme.
The 23 students from St Ninian's are currently putting together an island panel with the aim of creating a lively debate.
Mr Core said: "One of the main problems with politics today is that people feel excluded. We thought this would be an excellent opportunity to try to get people more people actively involved in public affairs".
The Schools Question Time challenge event will be held on Thursday 31 March at Douglas Youth Arts Centre in Kensington Road at 1830 GMT.