Manx Social Care Minister to protect 'most vulnerable'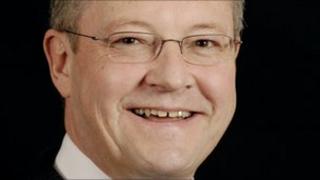 The Isle of Man's Social Care Minister has vowed to protect the "vulnerable" in the face of department savings.
Although the island's health department has escaped major budget cuts, it must still save about £1m in 2011-12.
To protect front-line services Martyn Quayle says cuts must be made in other areas such as administration.
He said: "I will do all in my power to minimise impact on the most vulnerable in our community by protecting front-line services wherever possible."
The budget for Social Services in the year commencing 1 April 2011 is expected to rise by 2.4% to take account of inflation and increasing demand for services.
And it is the latter which is proving to be the biggest challenge for the government at a time of increased demand on services.
In April 2010 there were 17,000 people claiming pensions and today that figure is over 18,000 - that number is forecast to rise by over half in less than 20 years.
The increase in the island's elderly population will also place more pressure on the health service.
It has also been revealed that there has been a marked rise in the number of island children diagnosed with autism over the past decade.
These young people, says a department spokesman, are now becoming adults and there is now a need for expensive specialist services for this group.
Cost-cutting plans by the department include moving staff from leased buildings into government-owned buildings and sharing services such as human resources with other departments.