Manx railway cable theft 'crime against heritage'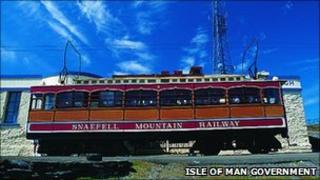 Thieves stole a substantial length of copper cable from overhead power lines on the Manx Electric Railway.
Police said the cable was cut down and removed from a remote section of the line between Ballagawne Road and Baldrine Road, Baldrine.
Officers believe a vehicle was used to remove the cable between midday on Tuesday and Wednesday afternoon.
They described it as a "crime against the national heritage of the Isle of Man" and appealed for witnesses.