Isle of Man breast cancer care takes 'retrograde' step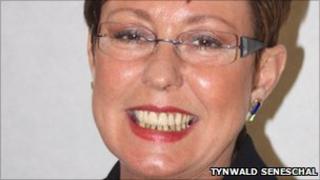 Breast cancer care in the Isle of Man is about to take a 'retrograde' step, according to the Douglas East MHK.
Brenda Cannell challenged the health minister about hospital plans to replace the island's only specialised breast surgeon with a general surgeon.
The appointment for a general surgeon, with an interest in breast surgery, is due to be advertised shortly.
Health Minister David Anderson said a dedicated breast surgeon would not have enough work to do in the Isle of Man.
He added: "For more specialised treatment we are able to refer patients to hospitals in England so we would be unlikely to get approval from the Royal College of Surgeons to employ a specialised breast surgeon."
Brenda Cannell told the House of Keys the number of cases of breast cancer in the Isle of Man was rising and during 2011 numbers had already exceeded 80.
She asked the minister to accept that, by not providing a full-time surgeon he was letting the women of the Isle of Man down.
Mr Anderson refused to accept this and also refused to attend a meeting to discuss the issue further.