Plans for greater responsibility for Manx coastguard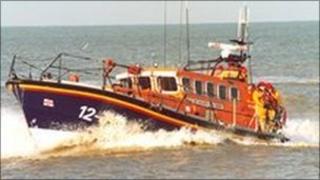 The Director of Harbours on the Isle of Man has drawn up plans for the island to take on greater responsibility for its coastguard duties.
The Liverpool Coastguard currently provides support for search and rescue services in Manx waters.
The proposals come as the UK Coastguard is consulting on changes to services around Britain.
The Director of Harbours on the island, Captain Michael Brew, said the changes could be made at little extra cost.
"We have local knowledge... I think we can very quickly move to a mutual agreement that suits both parties, a slightly enhanced role for the Isle of Man at not much more expense," he said.
Three-mile radius
The Isle of Man's own coastguard service currently patrols up to a few hundred metres off shore.
Capt Brew estimated that at present, the Isle of Man deals with about 75% of incidents in its territorial waters.
The proposals would mean Manx coastguard taking responsibility for all incidents within a radius of three miles from the coastline.
"We already have a marine operation fully staffed to look after the coastline and they will simply take on a little more responsibility," Capt Brew said.
Formal proposals will be submitted to the UK Coastguard by the end of March, he added.