Online project launched for Manx bird spotters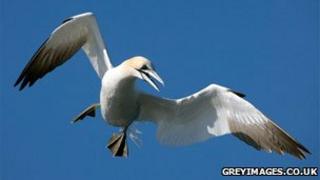 An online initiative has been launched by island charity Manx Bird Life to encourage Isle of Man residents to record bird sightings.
The Spring project aims to highlight the changes in bird migratory patterns.
Manx BirdLife wants the public to record their experiences, unusual or otherwise, on its website.
Chris Sharpe from the charity said: "It's essential we have as many eyes and ears out there as possible because things are different ever year."
He added: "We have had some really unusual sightings over the past year and the public have been instrumental in keeping us informed of developments.
"Over the winter we saw a flock of around 50 Brent Geese in the south of the island which came from Iceland and Greenland and we also had some Waxwing visitors from Scandinavia."
Manx BirdLife recommends coastal areas such as The Ayres, Maughold Head and Langness for spotting unusual migratory birds.