Isle of Man sewage development to cost millions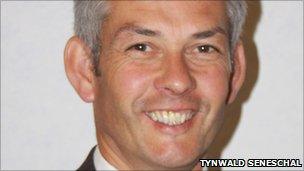 Tynwald will be asked to allocate almost £40m to the first stage of sewage improvements in the Isle of Man.
If the money is approved the first phase of work will take place between 2011 and 2016.
Currently some of the effluent discharged into the Irish Sea does not meet with marine protection guidelines.
Chairman of the Isle of Man Water and Sewage Authority Tim Crookall said the aim was to provide effective sewage treatment throughout the island.
He explained: "Society in the developed world demands this in order to protect its environment and the health of the population."
The first phase of work will bring new sewage treatment plants to Glen Mona, Dalby, Maughold Village, Port Lewaigue, Glen Maye and Corony.
There are also plans to build new treatment works in Jurby, Kirk Michael and Ramsey, as well as improving the sludge treatment works at Meary Veg.
Mr Crookall added: "One or two members will be asking some searching questions in Tynwald about this and it is only right that they do.
"It's nearly £40m, it is a huge amount of money, but it's money which will be used within the local building and contractors.
"They will be delighted to have some extra work over the next few years."
Phase two, which would provide sewage treatment facilities at Peel, Laxey, Baldrine, Sulby and Ballaugh, currently has no estimated cost.
Related Internet Links
The BBC is not responsible for the content of external sites.