Bishop of Sodor and Man: Empty pews are wake up call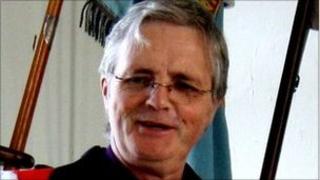 The leader of the Isle of Man's Anglicans has said a massive drop in worshippers over 20 years, is a wake-up call to his flock.
The Bishop of Sodor and Man Robert Patterson said the 40% fall in Manx Anglicans since 1991 was faster than anywhere else in the Church of England.
He warned paid clergy numbers may be reduced to cut costs.
Bishop Patterson said if people wanted their churches to survive, they could not be complacent.
"We need to see the situation as it is and stop thinking the Church has been here for 1,500 to 1,600 years and will still be here when I am pushing up daisies," said the bishop.