Retirement for senior Manx politician David Cannan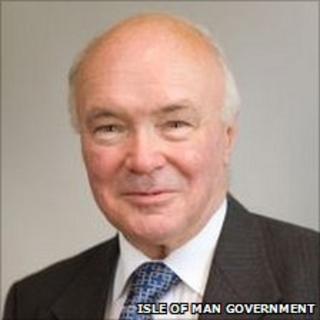 A senior Manx politician has announced his decision to retire after 29 years as a Member of the House of Keys (MHK).
David Cannan, 74, said it had been his "privilege" to represent the Michael community since his election in 1982.
But in a statement he said it was "time to move on" and that he hoped a younger person with "new thinking and fresh ideas" would replace him.
Mr Cannan said failing to get a fit for purpose medical centre in Kirk Michael was one of his biggest regrets.
The politician announced on Tuesday that he would not be seeking re-election in September.
"It is time to move on and allow a younger person with new thinking and fresh ideas to represent the community and make a positive contribution to the island's economic and social well being in the difficult time ahead," said Mr Cannan.
"I have been privileged to represent the Michael constituency for almost 29 years being first elected in October 1982. During these years I have endeavoured to serve the community and island to the best of my ability.
"There have been success as well as setbacks and my biggest regret is the failure to provide a fit for purpose surgery and medical centre in Kirk Michael, sea defences against coast erosion at Kirk Michael and the creation of a viable and sustainable village at Jurby.
"I thank truly and most sincerely all the residents in the constituency of Michael and indeed throughout the island who have given me their strong support, help and encouragement during the past almost 29 years."