Meeting over Isle of Man breast surgeon plans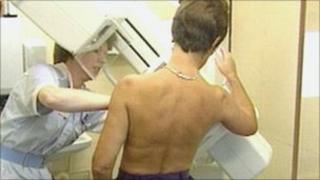 The Manx health minister is to attend a public meeting over a controversial plan to replace the island's breast cancer surgeon with a generalist.
The proposal has sparked protest among some islanders who say the specialist, a locum, should be retained.
The Department of Health said the island's breast care service remained a high priority.
David Anderson will attend a meeting organised by Breast Cancer Action on Monday at the Manx Legion in Douglas.
Julie Stokes from the group welcomed his decision to attend the meeting.
She said: "We want to... appeal to all breast cancer patients past and present to come to our meeting and just show Mr Anderson the support we have. It is phenomenal.
"There are so many people really upset about this, we really do need to get that over."
The department has said it will recruit a general surgeon with a primary interest in breast care.
It said the appointment did not represent a downgrade in the level of care for islanders as the hospital would continue to work with the Linda McCartney Centre in Liverpool.