Isle of Man to host Olympic torch in June 2012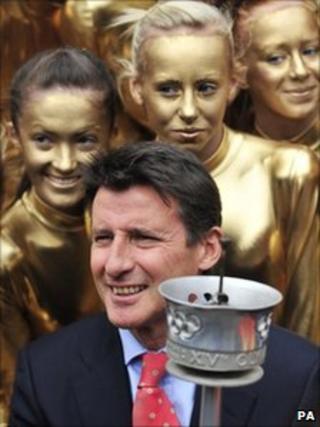 The Isle of Man will host the Olympic torch on 2 June next year as it journeys across the British Isles in the run-up to the Games in London.
It is due to arrive on the first race day of the TT Festival enabling thousands of visitors as well as residents to witness the spectacle.
London 2012 chairman Lord Coe has outlined a route of more than 70 stops.
The relay will start in Land's End and finish at the Olympic Stadium's Opening Ceremony on 27 July.
The Isle of Man is number 16 on the list of places the torch will visit.
All evening and island stops have been revealed, but daytime locations where the torch will visit will be announced at a later date.
Other island destinations on the route include Jersey, Guernsey, the Isle of Lewis and Shetland.
Minister for Community, Culture and Leisure, David Cretney said: "The Isle of Man is honoured to be hosting the Olympic flame on 2 June 2012.
"The coming of the Olympic flame to our island will be a significant part of our sporting history and will tie us firmly into the global Olympic family.
"I know everyone will want to watch the Olympics but this way even those of us who can't travel to the UK can be part of the Olympics first-hand."