Commonwealth Youth Games: Organisers in volunteers plea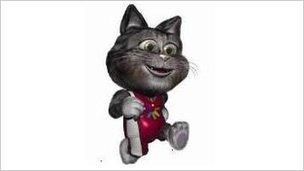 People interested in getting involved in the Commonwealth Youth Games are being urged to sign up as volunteers.
On Sunday, the 100 day countdown began until the island becomes the first small nation to ever host the seven-day international event.
About 600 people have already signed up to help out but organisers said more would be welcomed.
All 71 nations of the Commonwealth are thought to be sending competitors to the Isle of Man games in 2011.
Geoff Karran, chairman of the organising committee, said so far everything was progressing smoothly.
"We can put on these events and we rely so heavily, just like the TT coming up, [on] so many volunteer people helping - and the Manx are very good for doing that," he said.
"We need them for all sorts of different jobs and we've got 600 recruited.
"But if we are probably honest we would say, 'well 300 to 400 who are available for the whole week would probably be sufficient', but people are not going to be able to just all take time off and we fully appreciate that.
"So any time people can give [is helpful], even if it's just for one of the days or the evenings."
Volunteers will fill a variety of roles including merchandise sales, event assistants, marshals, drivers and welcome groups.
Related Internet Links
The BBC is not responsible for the content of external sites.