Brian Cox joins NASA astronauts in island school lesson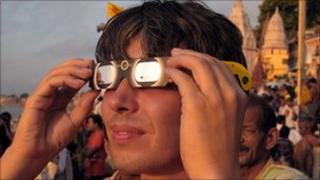 Professor Brian Cox OBE will join NASA astronauts to give a science presentation for Manx school pupils.
The event, which will take place at the Villa Marina in July, will be attended by pupils from all of the island's secondary schools.
A government spokesman said it would give students the chance to ask leading scientists their questions.
Chief Minister Tony Brown said he had no doubt the event would live long in the memories of the students.
He added: "These people are in great demand throughout the world, so it is a privilege to welcome them to the Island.
"I'm sure their tremendous knowledge and infectious enthusiasm for space and science will prove truly inspirational for our young people".
Professor Cox is best known as the presenter of Wonders of the Universe, Wonders of the Solar System and Space Hoppers.
"Spellbound"
He is also a professor at the University of Manchester and was awarded an OBE in the Queen's 2010 Birthday Honours list for services to science.
The NASA astronauts are Nicole Stott, Michael Barratt, Eric Boe, Stephen Bowen, Alvin Drew and Steven Lindsey.
The team crewed the final mission of the space shuttle Discovery in March.
Education minister Eddie Teare said: "Wherever he speaks, Professor Cox holds audiences spellbound and we hope he will really bring science alive for the hundreds of young people fortunate enough to get the chance to attend this event.
"To see him on stage with NASA astronauts who have been into space will be a once-in-a-lifetime experience for students".
The Isle of Man government said any secondary school or college student with an interest in space and science in Years 11 and 13 could attend.
To apply for a place people need to contact the Department of Education for the island.