Isle of Man film industry loses millions of pounds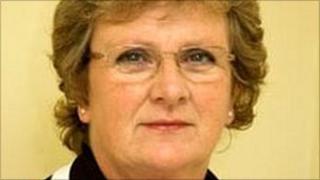 The Isle of Man film industry has lost the government more than £27m, it has been revealed in the House of Keys.
The figures were supplied by the Treasury after political questions from MHK Peter Karran.
The information shows, despite investment of nearly £34m in the past few years, only £6m has been returned.
The Manx government funds local production company CinemaNX to spearhead the island's interest in the film industry.
Treasury Minister Anne Craine said: "The film is an industry which is, by reputation, risky.
"Some films have been extremely successful and brought in great returns but sometimes you are not lucky, that is the nature of the game."
The government figures made public this week show the investment and return from the past 13 films made on the island.
But the government said in overall terms the amount of money coming back to the island through the film industry had exceeded all investment.
Me and Orson Welles, The Decoy Bride and A Bunch of Amateurs are among the recent films shot on the Isle of Man.
Nearly £12m was invested in Me and Orson Welles, with only about £2m return. The remaining money has now been written off by CinemaNX.
Between them, the films, Decoy Bride and A Bunch of Amateurs lost in total more than £600,000.
Mrs Craine added: "We can't look at these figures in isolation- we have to look at how lucrative the Isle of Man film industry has been over the years because these investments are very long term.
"There is also the additional benefit to the economy which come through film companies staying here - the industry is an important part of the island's economy, not just in film terms, but in promotional terms as well".