Manx artist wins BBC wildlife competition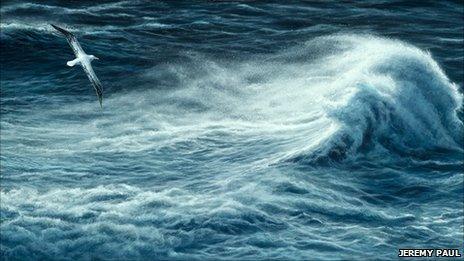 A Manx artist has won a category in the BBC Wildlife Artist of the Year.
Dr Jeremy Paul from Colby will attend an awards evening at Marwell Zoo in Hampshire next month.
The competition is run by the BBC wildlife magazine and attracted over 1,300 international entries.
Dr Paul said: "It's fantastic to win competitions - it gives you a great feeling that you are producing art that is judged as good by others and not just by yourself."
He added: "I would still like to win the overall title though".
Dr Paul, who has lived all over the world, was a marine biologist before becoming a wildlife artist.
"My aim as a wildlife artist is not merely to illustrate but to impart the atmosphere of the setting and the feel of wildlife in its natural environment.
"I spend many hours in the field observing wildlife and looking for settings and lighting to inspire an idea for a painting- my greatest thrill so far has been following tigers in the wild," he said.
Dr Paul lives in the Isle of Man with his wife and two children.
He has received two commissions from the Isle of Man government and, in 2002, was asked to put on a private exhibition for the visit to the island of the King and Queen of Norway.
His work has been reproduced on a number of wildlife art postage stamps.
A book of Dr Paul's bird paintings was published in 2007.
Related Internet Links
The BBC is not responsible for the content of external sites.