Liverpool flight passenger numbers rise by 15%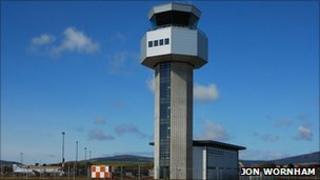 Passenger numbers in November on flights from the Isle of Man to Liverpool increased by 15% from figures recorded in 2010.
The route, which is served by Flybe and Easyjet, carried more than 14,000 passengers during the month, the highest number for six years.
A total of 55,652 passengers travelled by air during November, which is 500 more than last year.
Airport director Anne Reynolds said the figures reflected a solid performance.
She added: "Naturally, after the recent years where, like the whole of the UK and European air travel industry, we have seen a decline in passengers, we would now like to see more positive growth.
"However, given the current state of the UK and European economy, I am pleased that we are still achieving and generally slightly exceeding 2010 passenger levels."
Another improved route was the Aer Arann London City service which saw a 14.5% increase in business.
An airport spokesperson said other passenger numbers between the island and London were slightly down on last year.